A smart energy at home
Moduly
Protection from power outages
Moduly accumulates and stores energy to act as a generator in case of power loss.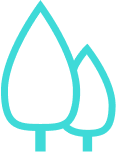 Environmentally responsible and sustainable
Moduly reduces the use of electricity from fossil resources, favoring that from renewable sources.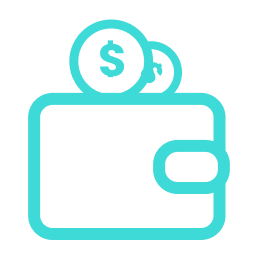 Cost Savings
Moduly stores energy when the electricity rate is low and reuses it to meet your needs during high rate hours.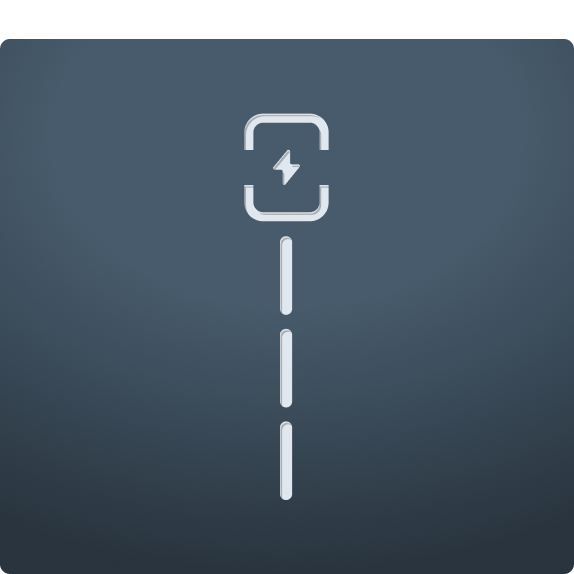 An innovative solution
Moduly lets you control your energy consumption with the push of a button.
Self-installation, without an electrician
Smart home compatibility
Storage capacity adapted to your needs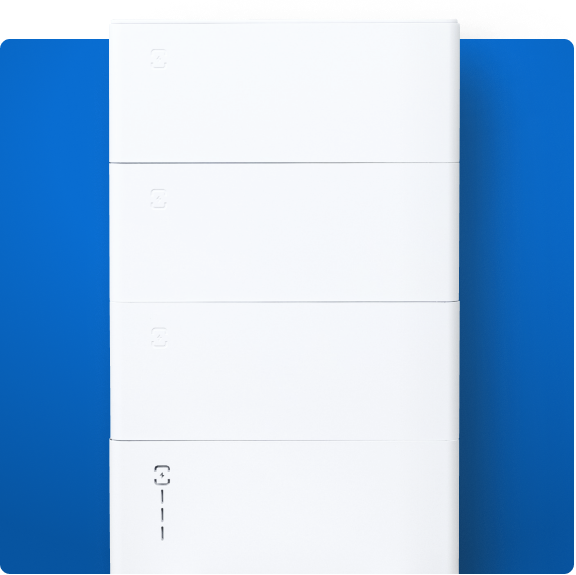 Scalable batteries
Our customizable solution allows you to choose the ideal energy capacity to meet your needs.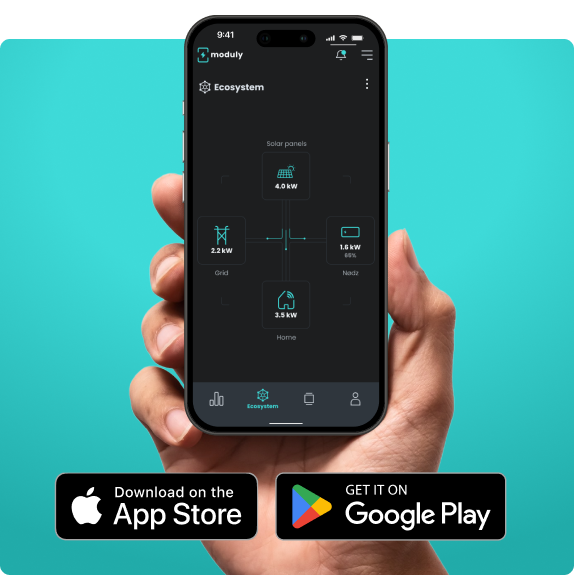 Available now!
Mobile application
Control of your electronic operations, power utilization, and personal preferences right at your fingertips!

View details of your costs savings, environmental impact, and smart home settings, on the go or at home, all on your mobile phone.
Moduly is designed for all types of environments: apartments, condos, houses, offices, and commercial businesses. Moduly is available to public utility and electricity suppliers for energy efficiency optimization.
Simply plug the Moduly device into the wall outlet and follow the step-by-step setup on the Moduly app.
Place your Moduly device in a strategic area in your environment, plug it in to a standard wall outlet and you will begin to receive feedback and recommendations through the mobile app on how to optimize your power usage and achieve energy savings.
Yes! Moduly can provide backup energy storage, to insulate your environment from power outages.  However, Moduly can do so much more than store your energy.  A fully utilized Moduly system will also allow you to save energy, reduce your electricity bills and minimize your environmental impact.
You can stack up to 5 Moduly batteries of 2500Wh per Moduly Nødz, giving you a total energy storage unit of 12.5kWh.
No. Moduly units are designed to work with any conventional grid or grid-compatible power source.  This allows you to draw and store power from the standard power grid as well as solar, wind or fossil fuel generators.  However, if you do have solar panels there are a host to additional Moduly features that you can take advantage of to increase your user benefits.
110VAC ±5% 60Hz pure sine wave.
Easy. You'll be able to centralize all energy activity via Moduly by connecting and monitoring your thermostats, smart water heater, smart plug and much more.
In doing so, Moduly will integrate and automate your energy consumption and activities. In the end, this allows you to save time and reduce your consumption efficiently.
Control module
Dimension: 690.6*200.6*275mm (27.2*7.9*10.8in)
Weight: 25.5kg (56.2lbs)

Battery module
Dimension: 690.6*200.6*218mm (27.2*7.9*8.6in)
Weight: 32.1kg (70.7lbs)