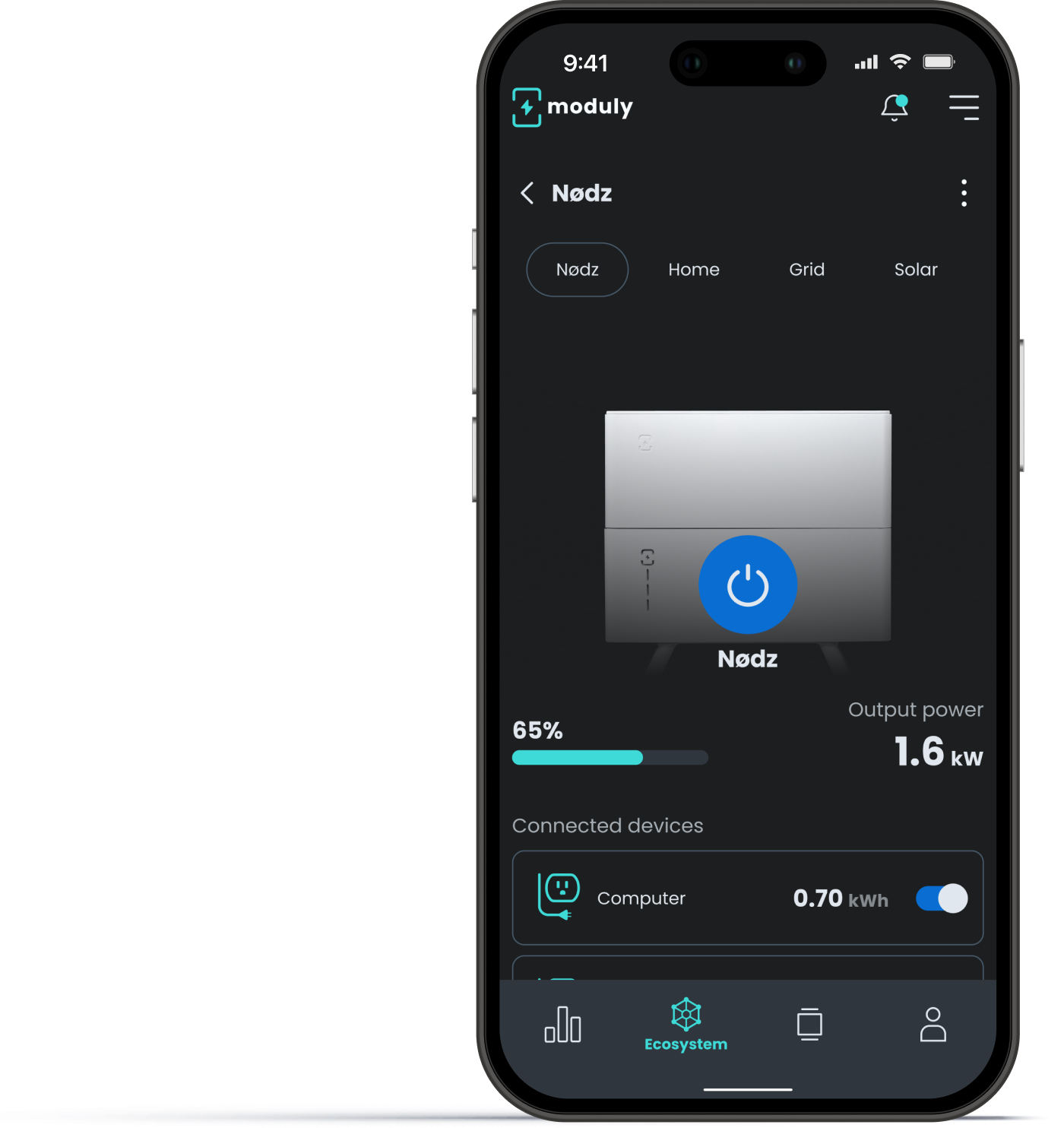 Features of the application
More savings!
Reduce your electricity bill by eliminating phantom power without having to manually unplug your electrical appliances.
Easy integration
No electrician needed. No additional installation cost. Just a traditional AC outlet.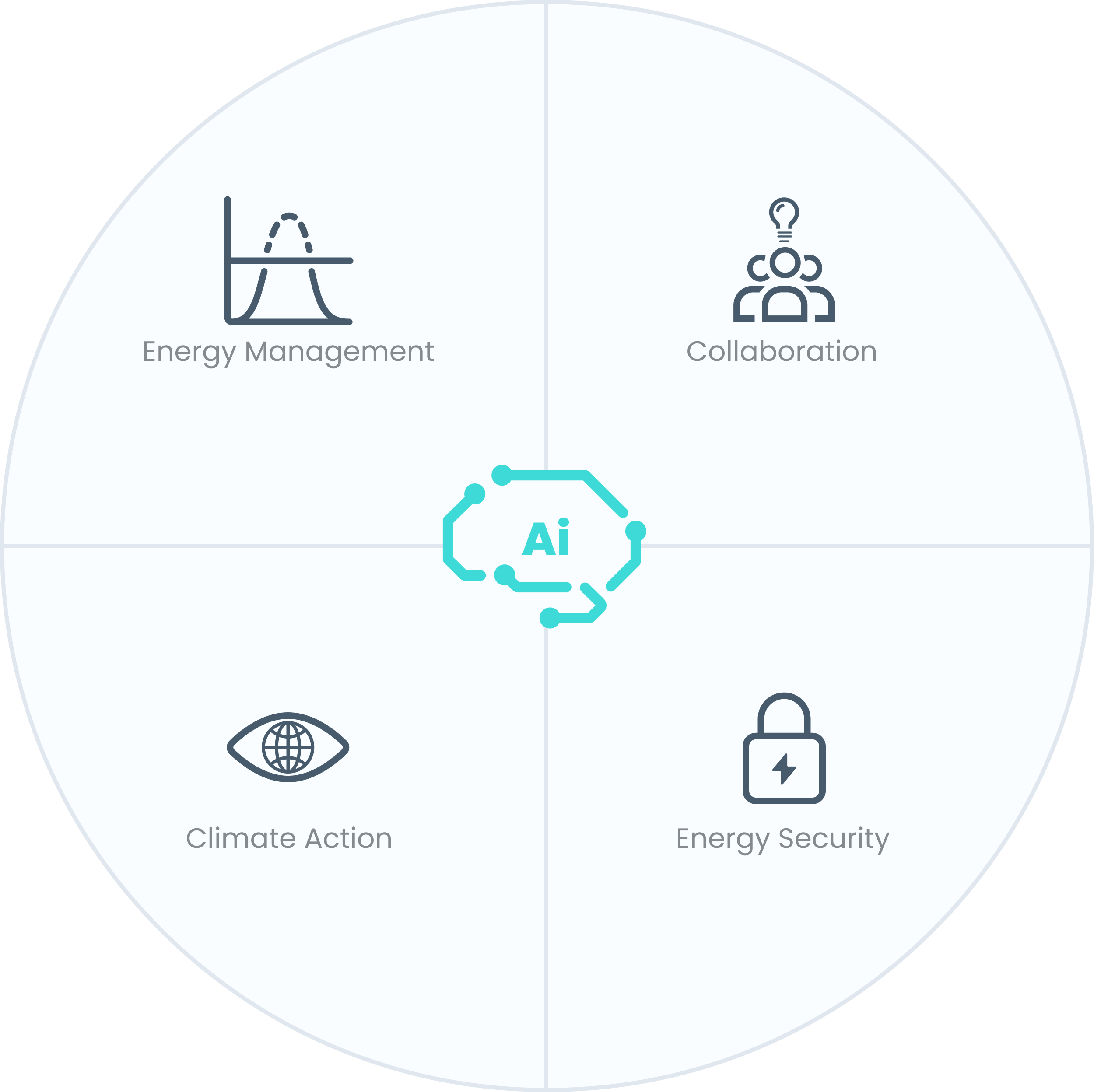 Centralize your energy activities
Moduly centralizes all your energy activities whatsoever; your production, your consumption and your energy storage. Moduly will optimize all your smart devices such as Smart Thermostats, EV Chargers, and also your Solar system.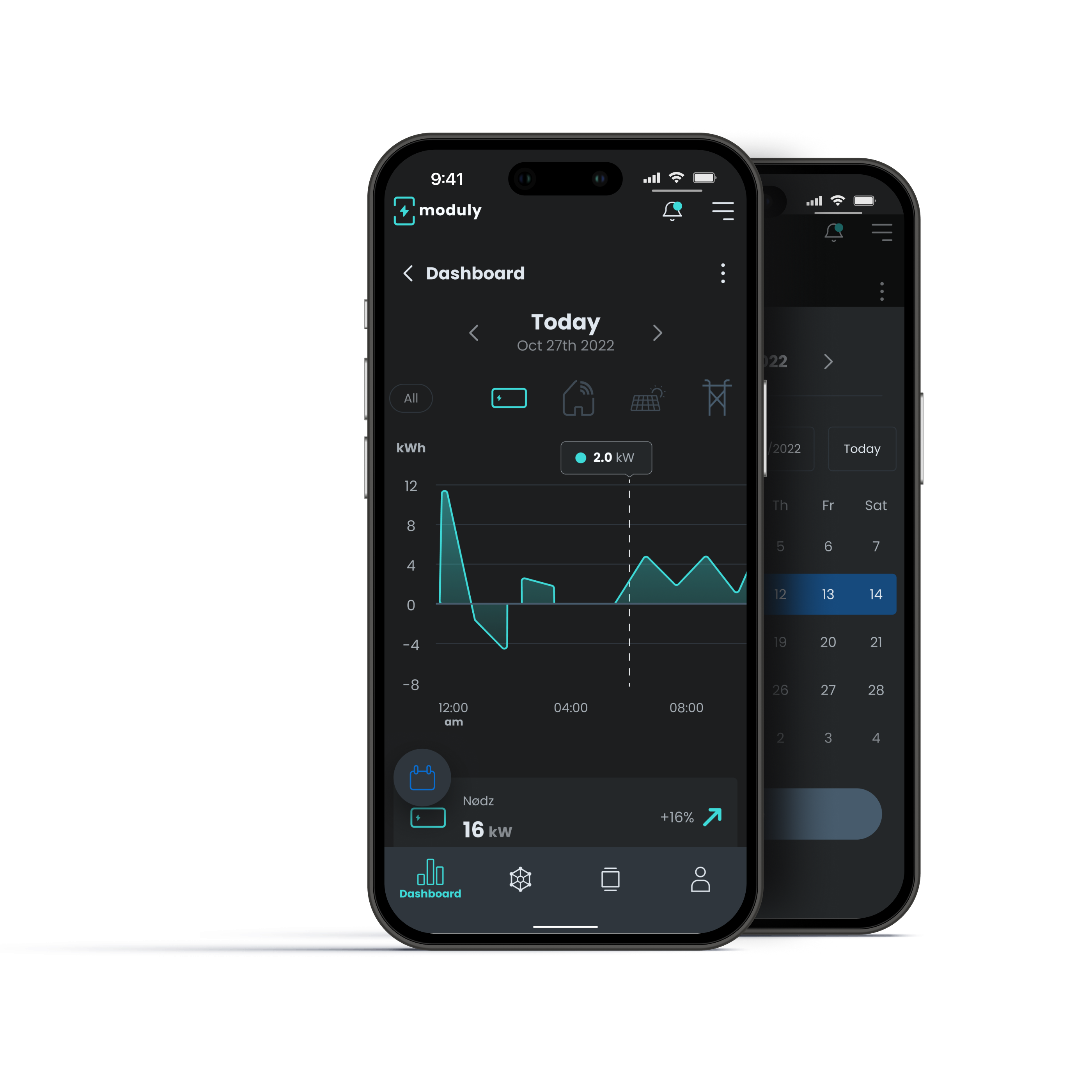 Develop good habits, track your progress, measure your impact.
Easily view your energy consumption data, cost savings, and environmental impact, anywhere you are, right from your phone.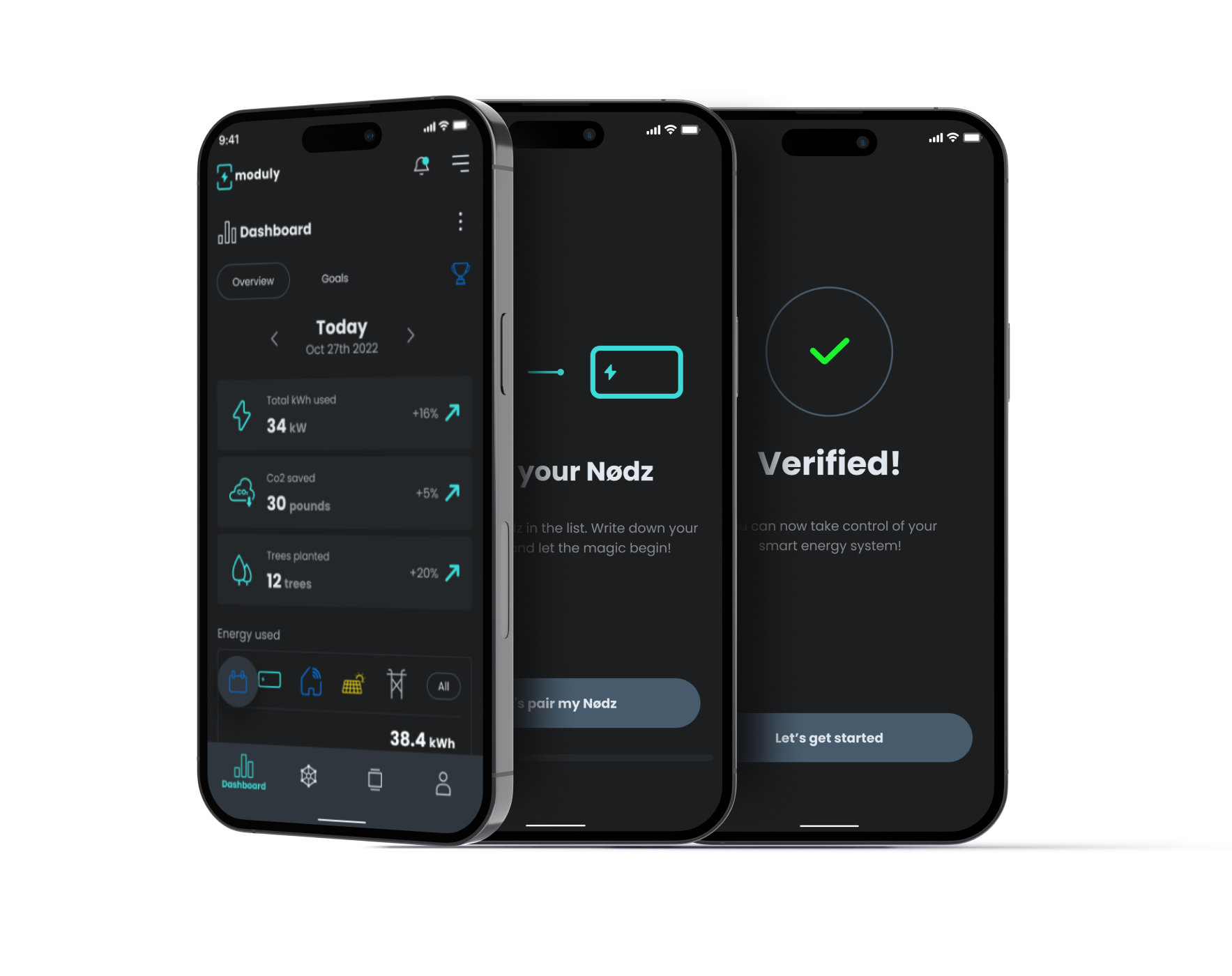 Mastery of your ecosystem
With the power of artificial intelligence, the Moduly app lets you be in control of your household smart devices, optimize your environment for ideal energy usage, and automate your preferences.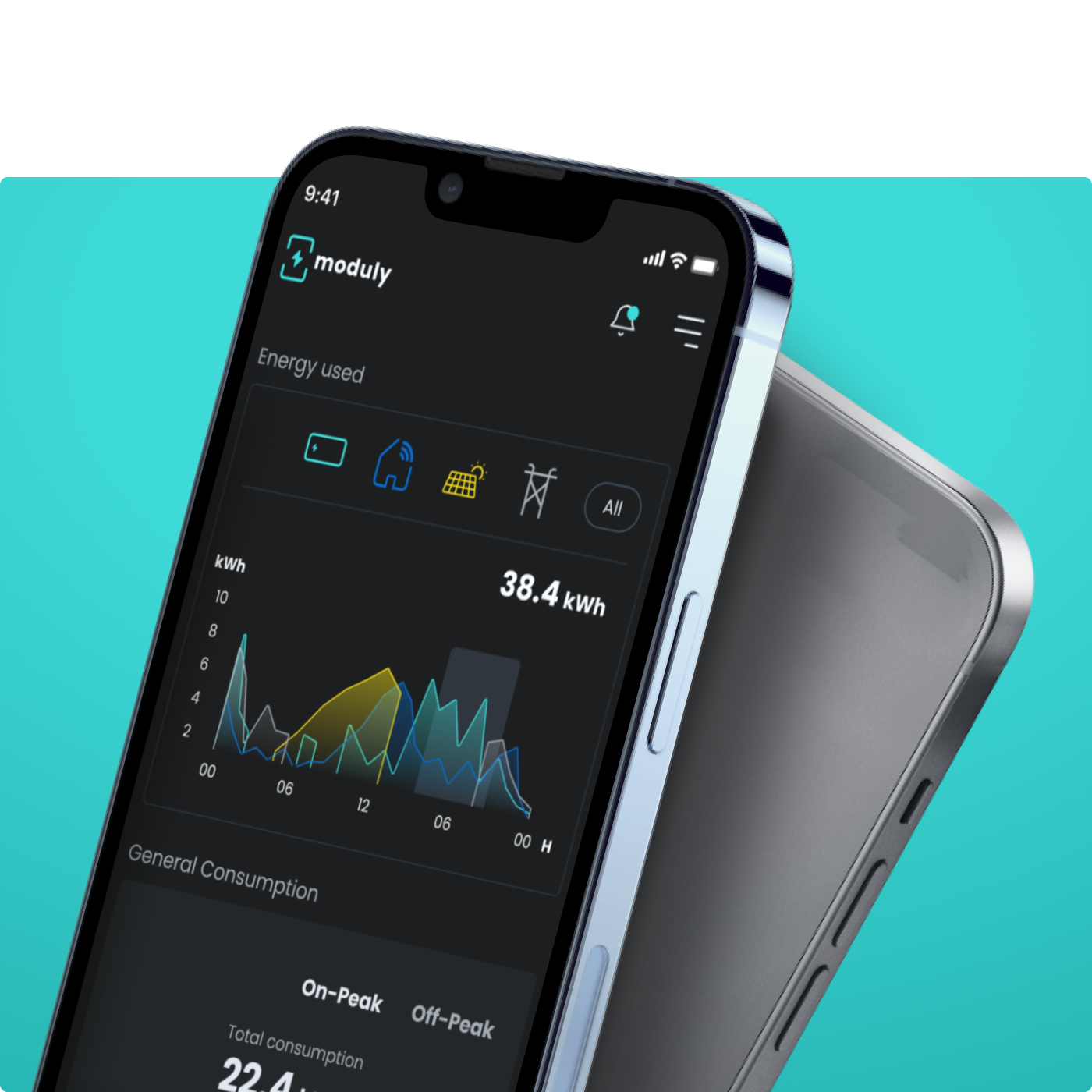 Available now!
We're excited to announce that our app is now available. Download it today!